Imagine having a lush indoor oasis where plants thrive and flourish regardless of the season. With the advancements in technology, creating such a green haven is now possible through the magic of LED grow lights. These innovative lighting solutions have revolutionized indoor gardening by providing plants with the perfect spectrum of light for photosynthesis. In this article, we will explore the benefits of LED grow lights and how they can help you cultivate a thriving indoor garden. Let's dive in!
Table of Contents
Introduction
Understanding LED Grow Lights
The Benefits of LED Grow Lights
Selecting the Right LED Grow Lights
Setting Up Your Indoor Garden with LED Grow Lights
Maximizing Plant Growth with LED Grow Lights
Common Mistakes to Avoid
Caring for Your LED Grow Lights
Conclusion
FAQs
1. Introduction
In recent years, the popularity of indoor gardening has soared, thanks to the convenience and flexibility it offers. However, growing plants indoors comes with its own set of challenges, particularly when it comes to providing adequate light. This is where LED grow lights come into play, offering a reliable and efficient lighting solution for indoor gardens.
2. Understanding LED Grow Lights
LED is an acronym for Light Emitting Diode, a semiconductor device that emits light through the passage of an electric current. LED grow lights are specifically designed to emit the optimal spectrum of light required for plant growth. Unlike traditional lighting options such as incandescent or fluorescent bulbs, LED grow lights can be customized to provide the exact wavelengths of light that plants need at different stages of growth.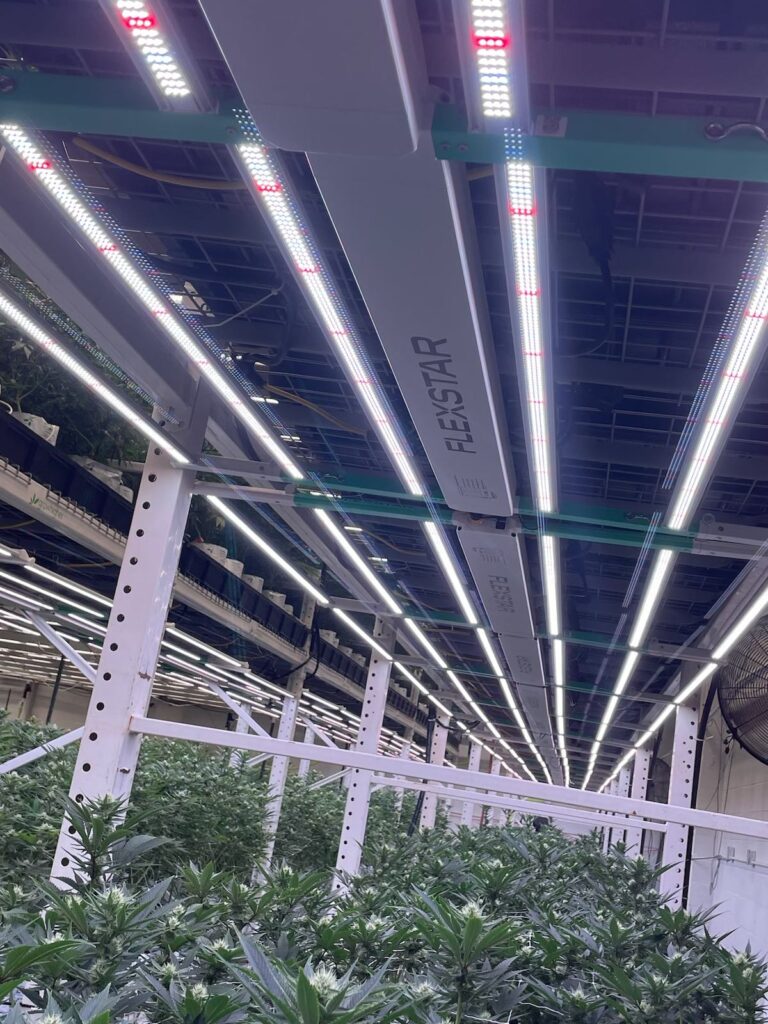 3. The Benefits of LED Grow Lights
LED grow lights offer several advantages over traditional lighting methods. Firstly, they are highly energy-efficient, consuming significantly less power while producing ample light for plant growth. This makes them an environmentally friendly option and helps reduce energy costs. Secondly, LED grow lights emit very little heat, reducing the risk of plant damage from overheating. They also have a longer lifespan, which means less frequent replacement and maintenance. Lastly, LED grow lights can be tailored to emit specific light wavelengths, allowing growers to optimize plant growth and productivity.
4. Selecting the Right LED Grow Lights
When choosing LED grow lights for your indoor garden, there are a few factors to consider. First and foremost is the light spectrum. Different plants have varying light requirements, so it's crucial to select a grow light that provides the appropriate spectrum for your specific plants. Additionally, consider the wattage and coverage area of the LED grow lights to ensure they can adequately cover your garden space. Lastly, look for reputable brands like LUXX and FLEXSTAR to ensure the quality and reliability of the LED grow lights you choose.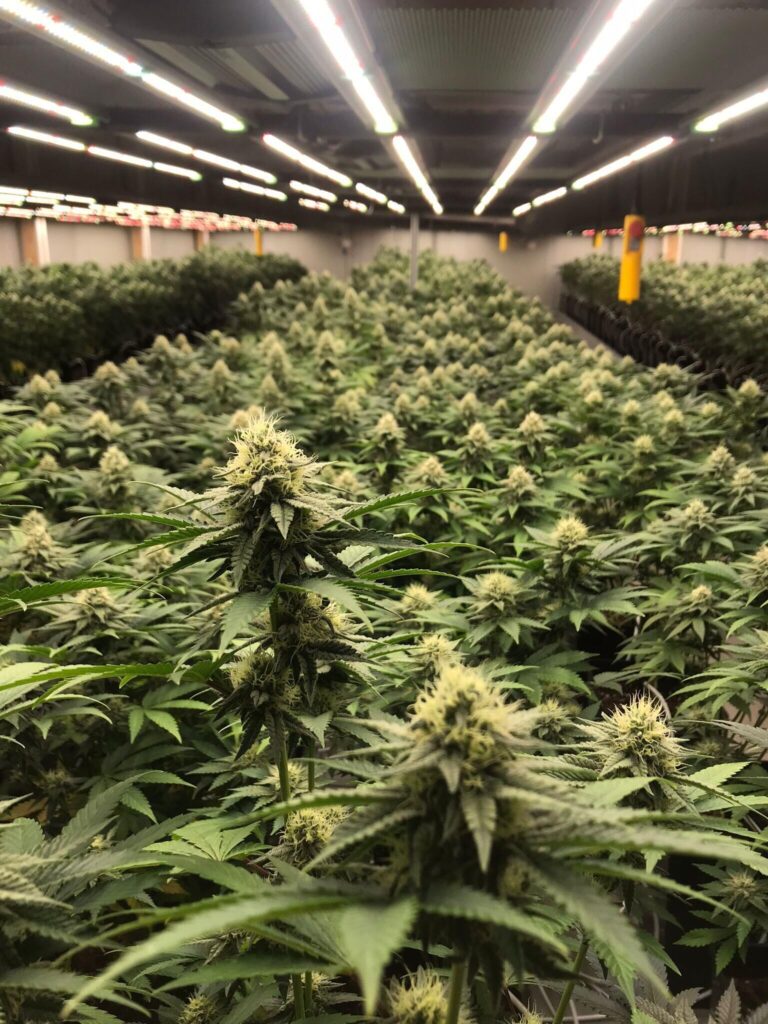 5. Setting Up Your Indoor Garden with LED Grow Lights
Now that you have selected the right LED grow lights, it's time to set up your indoor garden. Start by determining the layout and arrangement of your plants. Consider their light and space requirements to create an optimal environment. Install the LED grow lights at an appropriate height above the plants, ensuring even light distribution. It's recommended to use a timer to control the light cycle, mimicking natural daylight patterns. This will help regulate plant growth and optimize photosynthesis.
6. Maximizing Plant Growth with LED Grow Lights
To maximize plant growth with LED grow lights, it's essential to understand the different light requirements at various stages of growth. During the vegetative stage, plants require more blue light, promoting leafy growth. As they transition into the flowering stage, an increased amount of red light is needed to stimulate flower and fruit production. By adjusting the light spectrum and duration accordingly, you can optimize the growth and development of your plants.
7. Common Mistakes to Avoid
While LED grow lights offer numerous benefits, there are some common mistakes that growers should avoid. One of the most prevalent mistakes is placing the grow lights too far or too close to the plants, leading to insufficient or excessive light exposure. It's crucial to maintain the recommended distance to ensure proper light penetration without causing light burn. Another mistake is neglecting proper ventilation and air circulation, which can result in high humidity levels and the risk of mold or disease. Regularly monitor and adjust environmental conditions to provide the best growing environment for your plants.
8. Caring for Your LED Grow Lights
To maintain the performance and longevity of your LED grow lights, proper care is essential. Regularly clean the lights to remove dust and debris that can obstruct the light output. Inspect the lights for any signs of damage or malfunction, and replace faulty components promptly. Additionally, follow the manufacturer's guidelines for usage and maintenance to ensure optimal performance.
9. Conclusion
LED grow lights have revolutionized indoor gardening, enabling plant enthusiasts to create lush and thriving indoor oases. Their energy efficiency, customizable spectrum, and long lifespan make them an excellent choice for both beginners and experienced growers. By harnessing the magic of LED grow lights, you can cultivate a beautiful indoor garden that brings nature's beauty into your home.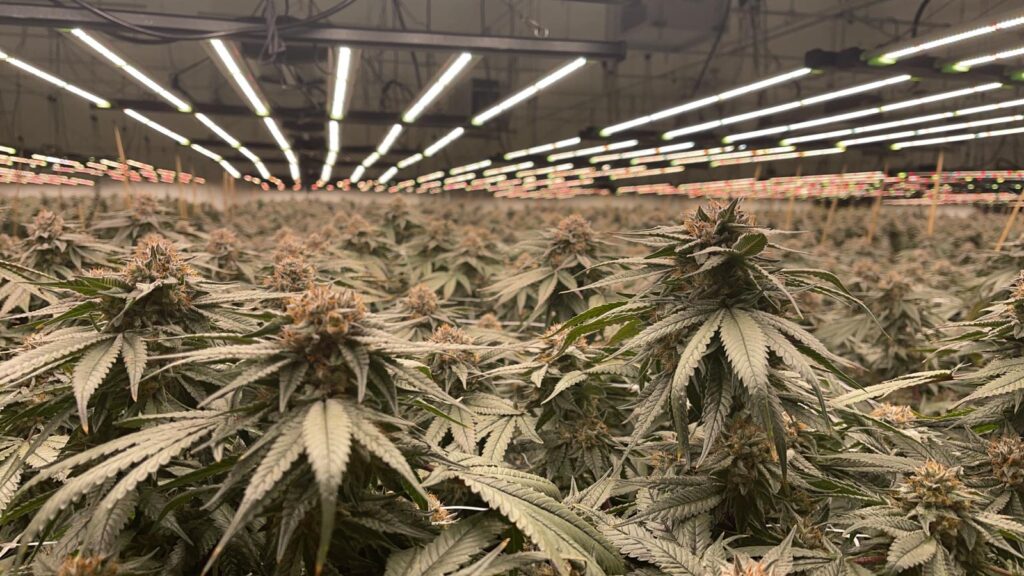 FAQs
1. Are LED grow lights suitable for all types of plants?
LED grow lights are suitable for a wide range of plants, including flowering plants, herbs, vegetables, and houseplants. However, it's important to select the right spectrum of light for specific plant requirements.
2. Can LED grow lights replace natural sunlight completely?
While LED grow lights can provide sufficient light for plant growth, natural sunlight is still beneficial. It's recommended to supplement natural sunlight with LED grow lights, especially in areas with limited sunlight exposure.
3. How far should LED grow lights be placed from plants?
The recommended distance between LED grow lights and plants varies depending on the light intensity and plant species. As a general guideline, start with a distance of 12-18 inches and monitor plant response. Adjust the distance accordingly to ensure optimal light exposure.
4. Do LED grow lights emit harmful radiation?
LED grow lights emit very minimal amounts of ultraviolet (UV) and infrared (IR) radiation, which are both within safe limits. However, it's advisable to avoid looking directly into the LED lights to protect your eyes.
5. Can LED grow lights be used for hydroponic systems?
Yes, LED grow lights are well-suited for hydroponic systems. They provide the necessary light for plant growth without generating excessive heat, making them an ideal choice for indoor hydroponics.
In conclusion, LED grow lights offer a revolutionary solution for indoor gardening, allowing plant enthusiasts to create thriving green spaces within their homes and commercial growers to harvest more crops. By selecting the right LED grow lights, setting up an optimal environment, and understanding plant light requirements, you can harness the magic of these lights to cultivate a lush indoor oasis. Enjoy the beauty of nature year-round with LED grow lights!